CCC Big 3 Dyno Shoot Out
We're proud to announce the arrival of our DiabloSport tuning software. With the arrival of this package, we are able to broaden our application base and really customize your vehicle to your liking. Whether it be more horsepower, gear tuning, retuning, or just an increase in gas mileage, we have you covered with the DiabloSport software. We offer three different tuners. Check below for which tuner suits your application best.
To celebrate the arrival of the DS Software, CCC Motorsports is also proud to announce the CCC Big 3 Dyno Shoot Out!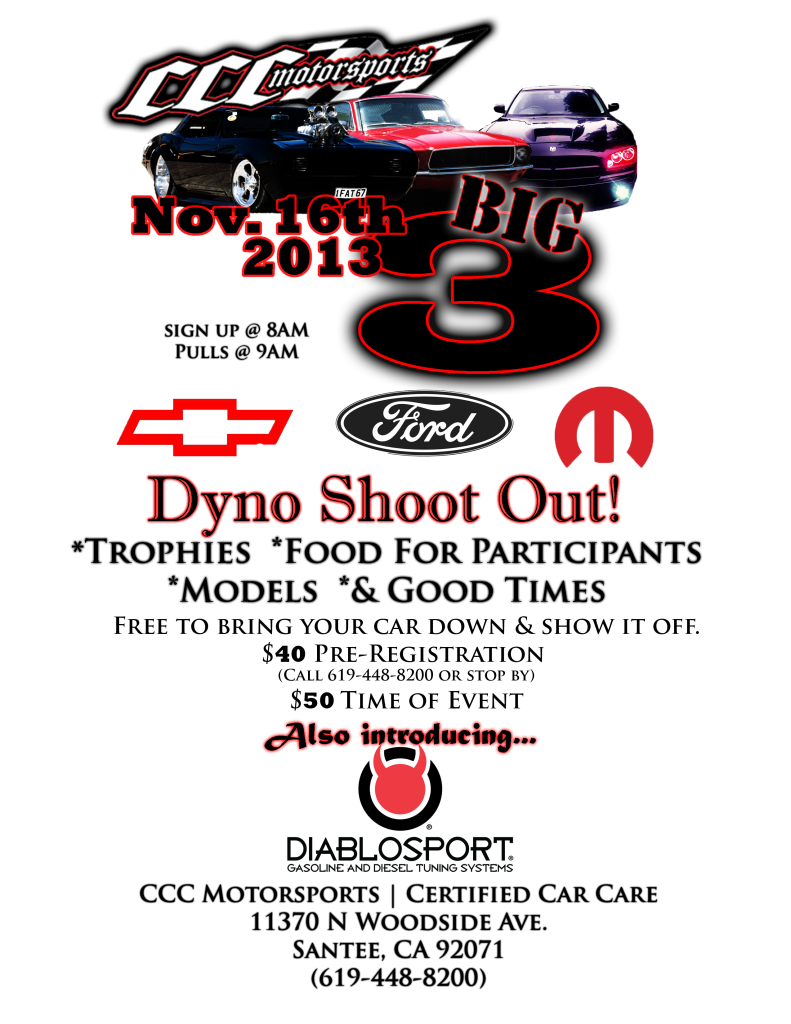 The following tuners are available for the following applications